PATHFINDER

FC

YOUTH DEVELOPMENT
NON-PAY-TO-PLAY

YOUTH DEVELOPMENT
YOUTH

PROGRAMING

Simply stated, our youth programs offer more programing, better coaching, superior opportunities, genuine pathways to higher levels of the game, for less money. We are always open to evaluating new players. Schedule a meeting with us to learn about our program and find a time to trial with us.

Pathfinder athletes engage in rigorous training sessions, dedicating themselves to up to five days a week. Our soccer program operates year-round, with players actively participating in various leagues and four scheduled tournaments, all included as part of their registration. Additionally, we offer a supplementary futsal program that seamlessly complements our soccer offerings without any scheduling conflicts.

Registration for youth players ages 8 - 16 is $750 per year plus uniforms. Players over 16 are $950, but registration includes a college ID and several College Showcase tournaments.

Pathfinder supports collegiate bound players with over 200 years of combined experience in college recruitment, direct exposure through tournaments and ID camps. Our students stand out due to their executive function skills, GPAs, strength of curriculum and a unique worldly exposure. We host coaches for ID camps in December and July, and attend multiple fall showcase tournaments.
SUPPLEMENTAL

TRAINING
Additional Training,
Club Agnostic
Supplemental training is open to all players (boys and girls, u9 - u16). The program is intended to be supplemental and allow involvement with other school or alternative club commitments. When players register they can begin attending our development training 2x per week at Pathfinder field. Selected players can be invited to "drop in" on one of our team training sessions during normal practice sessions.

There are 4 supplemental program memberships for you to choose from:

Fall supplemental training (September - November)
Winter supplemental training (December - March)
Spring supplemental training (April - June)


FUTSAL
Pathfinder will offers year-round futsal team training and competition. The program is open to players playing football outside of Pathfinder, and the programing will be designed not to interfere with football practices during the spring and fall.
Futsal places a large emphasis on technical skill in high pressure situations which can be translated into the outdoor game. The sport is a great skill developer as it demands quick reflexes, fast thinking and pin-point passing.
​Futsal is played in all the continents of the world by over 100 countries with 12 million players. Great soccer superstars such as Pele, Zico, Ronaldo, Messi, Kaka and Katia grew up playing the game and credit futsal with developing their skills.
INTERNATIONAL EXPERIENCE
Pathfinder FC members have the benefit of year round international experiences for your player. The goal of these programs are to introduce players and families to the culture of our sport beyond our boarders, and to develop our players beyond the sport, but through the sport.
The events are experiential, however depending on the level of the player and the desire of the family - genuine opportunities to live and play aboard can be offered! Finally, players develop by "getting out of their comfort zone" working with a different staff, and playing against different competition.
​Our yearly programs include:
​

10-day Spring Tournament in Spain

21-day Summer Camp in Spain

10-day Fall Pro-Trial Experience in Spain

Members Can Also Customize Personal / Individual Programs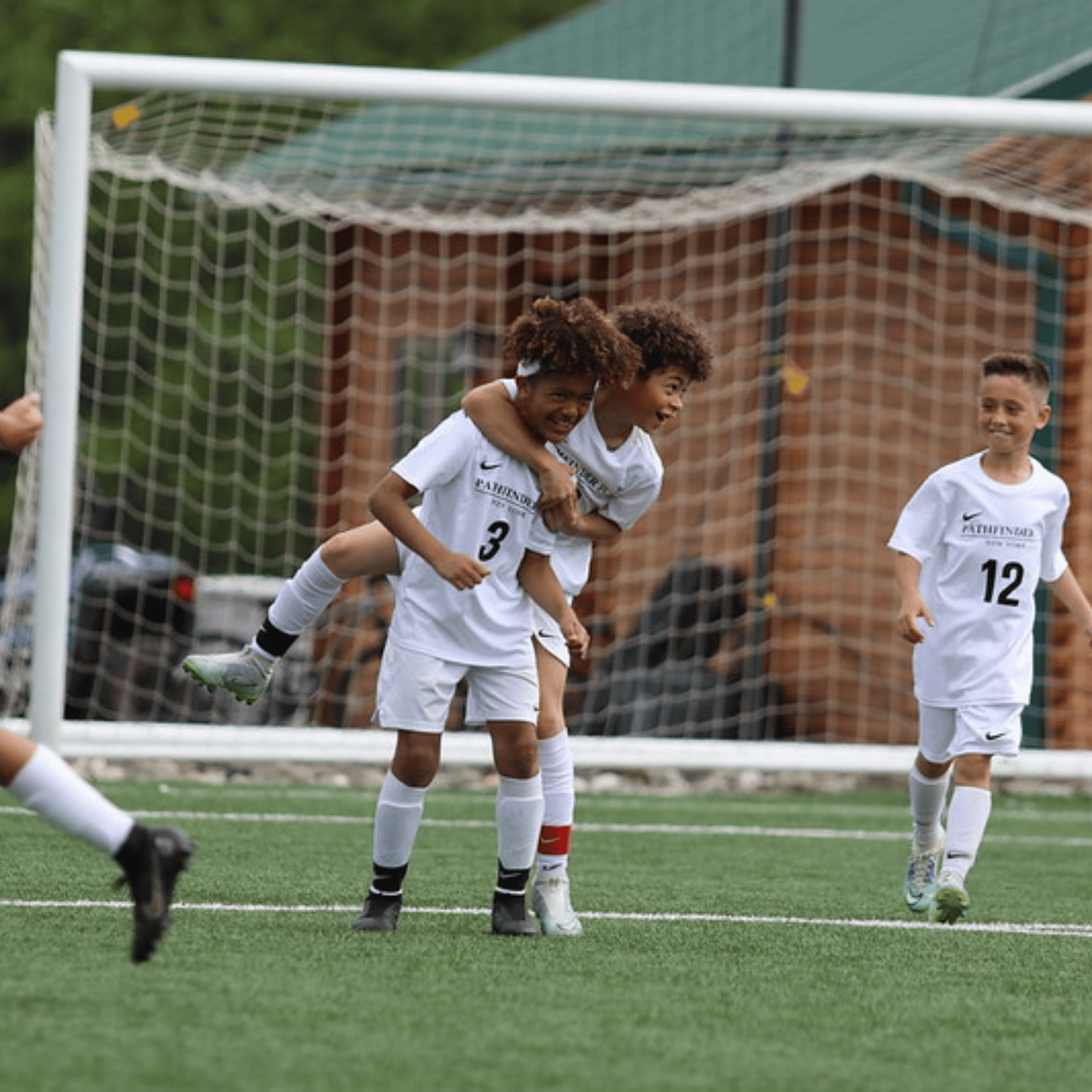 active promotion to trials
college guidance included
physio services available