VISIT WEEKEND
&

OPEN HOUSE
PATHFINDER

NY

College

Recruitment & Open House
we're currently taking reservations for our open house weekend from October 7th to 9th. During this weekend, we'll welcome players to our campus, allowing them to immerse themselves in the life of a Pathfinder student-athlete.

Pathfinder FC extends its warm welcome to players and families for a college recruiting weekend and open house. Over the weekend, both parents and students will attend information sessions, cadet panels, and academic forums, all designed to provide a comprehensive understanding of our academic programs and the Pathfinder experience.

For players traveling by plane, we'll arrange transfers to and from the arrival airport. All meals and housing will be provided for our players. Additionally, family members are encouraged to join our informational sessions and events, and we'll offer recommendations for nearby accommodations.

Our sessions are thoughtfully designed to offer practical advice on finding the right opportunity for you, combined with a taste of life at Pathfinder. During the weekend, all three of our senior teams will have home games, including our first team's match against the Philadelphia Union. On Sunday, you'll embark on a tour of a local university, where you'll learn about what college coaches seek in athletes and the university's admissions criteria. The program will culminate on Monday with a training session featuring 4-8 universities, along with additional sessions on the Pathfinder program.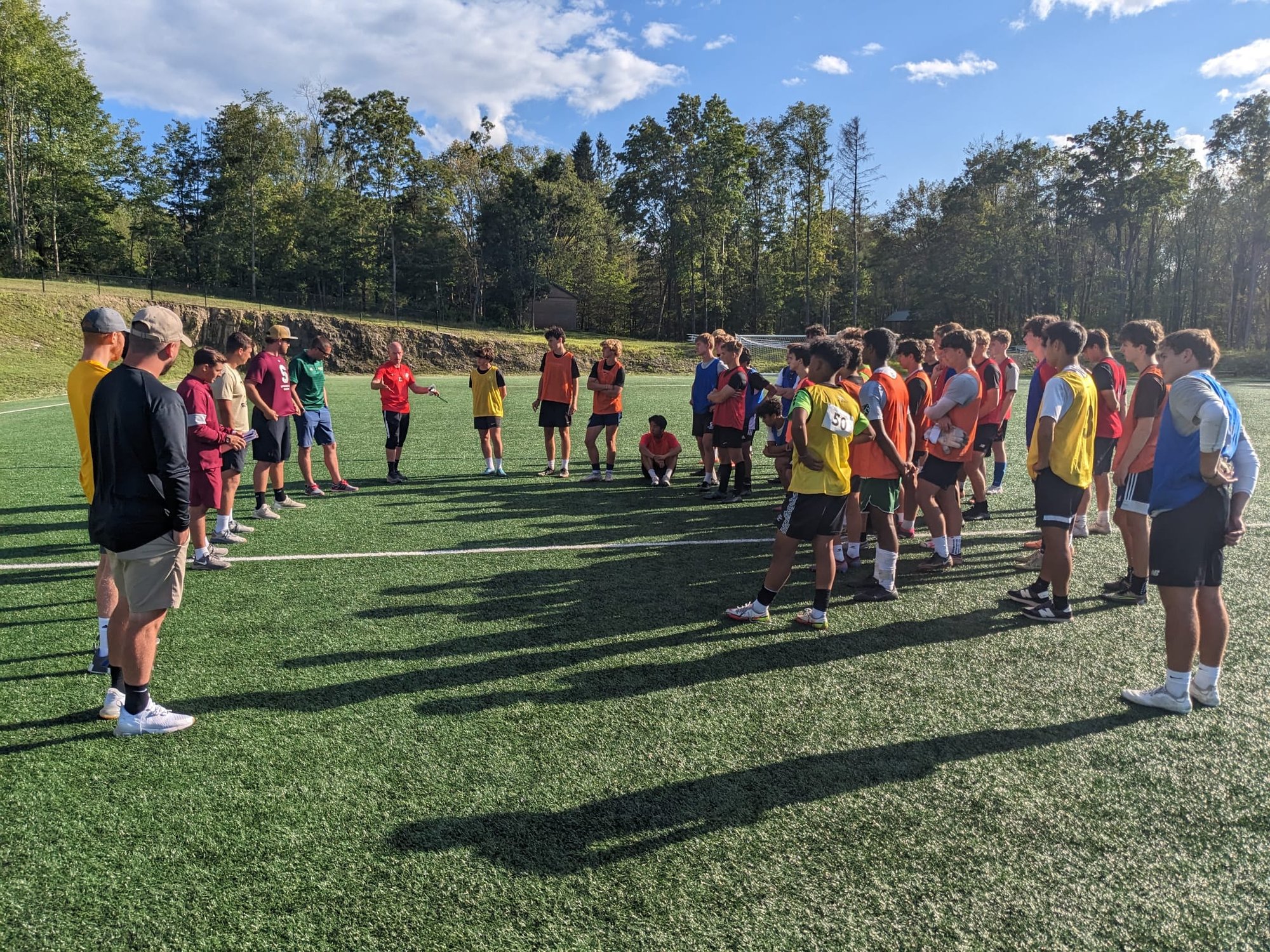 OUR

NAME

IS OUR STORY
... we find genuine opportunities at the right programs

for you

!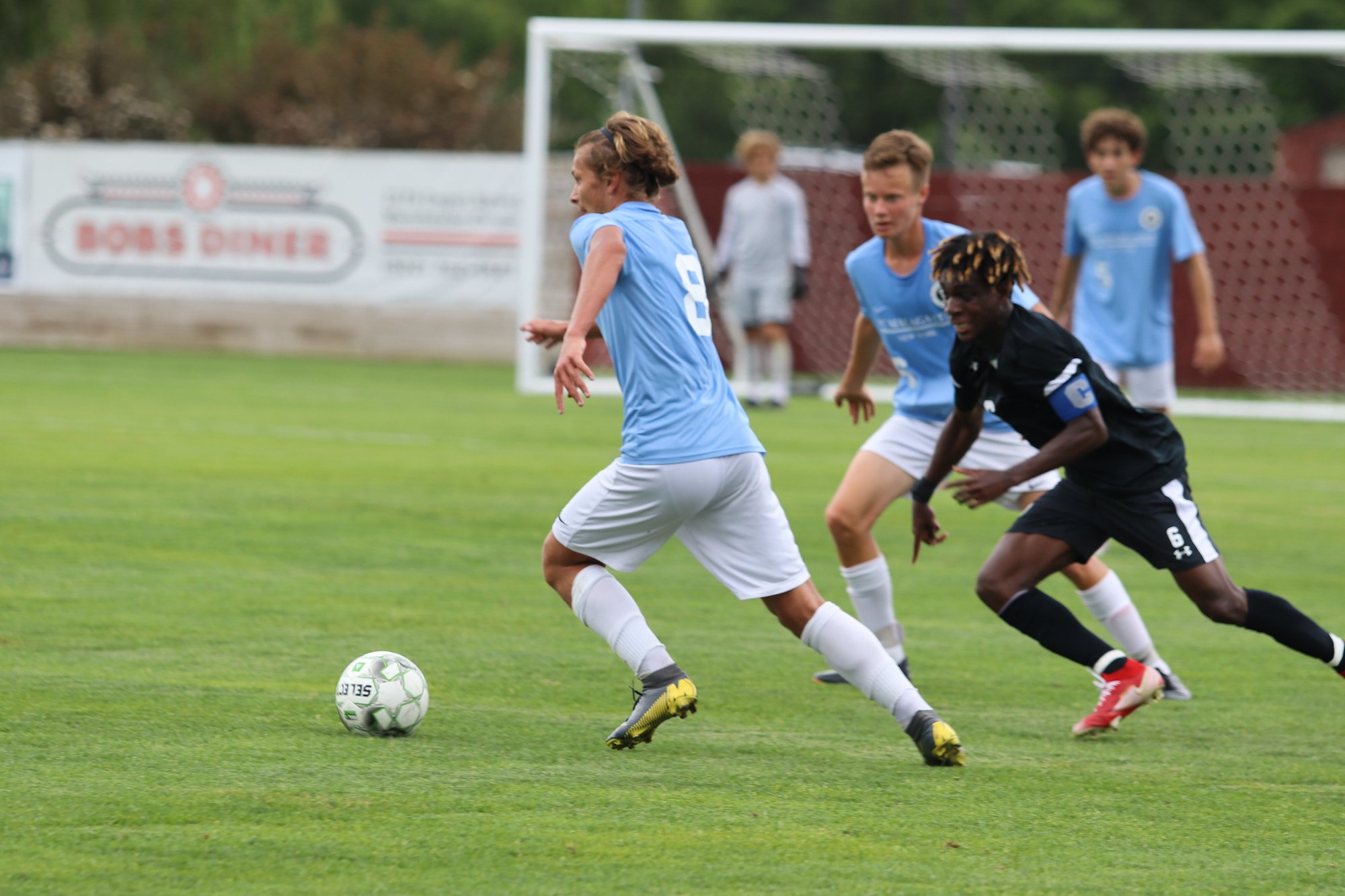 About Pathfinder

FC
Pathfinder FC (WWW.PATHFINDERFC.COM) is a football (soccer) development program providing clear paths to genuine professional & collegiate opportunities. Our players seeking professional opportunities have the right tools, representation and access. Our players interested in collegiate opportunities have the highest quality recruiting profiles.

We operate as a professional sports club, and our club's priorities are:
1. Promote to the next level within the Spanish Federation, and
2. Win the UPSL Premier, and
3. Win the UPSL Division I, and
4. Develop young players

Our youth development priorities are:
1. Support the priorities of the club, while
2. Creating opportunities for players to play within the US university system, or
3. Transfer to other professional opportunities in a manner that benefits the player and Pathfinder FC.
Our program is open to players from around the world looking for pathways to the next level of the game. Pathfinder players train up to 5 days-a-week and compete in league and tournament play. At the highest level we compete in the USL & UPSL (4th tier USSF). We maintain a professional environment year-round operating out of our 272-acre camp in Pleasant Valley, NY (located in the mid-Hudson valley, just 90 minutes north of New York City). We have our own field, treatment and rehab center, change rooms, residences, dining hall, beach court, trail system, pool and a weight room / fitness center.
Full

Weekend (10/7 - 10/9)
Saturday

Arrival in the morning, transfer to Pathfinder FC
3:00 PM - 4:00 PM: Afternoon welcome session and introduction to Pathfinder
5:00 PM - 8:00 PM: BBQ and watching the first team play against Philadelphia Union
Sunday

10:00 AM - 11:00 AM: Introduction to the realities of playing college soccer in the US
12:00 PM - 4:00 PM: Tour of a local college campus
5:00 PM - 6:00 PM: Tour of Pathfinder facilities
7:00 PM - 9:00 PM: BBQ and watching the second team's game
Monday

8:00 AM - 10:30 AM: College ID session (4-8 colleges in attendance)
11:00 AM - 12:30 PM: Overview of Pathfinder's college placement services and school curriculum
12:30 PM - 2:30 PM: Lunch and meet-and-greet with Pathfinder staff
3:00 PM: Departure
Partial

Weekend (10/8 - 10/9)
Sunday (overnight optional)
Arrive to Pathfinder, check-in
5:00 PM - 6:00 PM: Tour of Pathfinder facilities
7:00 PM - 9:00 PM: BBQ and watching the second team's game

Monday
8:00 AM - 10:30 AM: College ID session (4-8 colleges in attendance)
11:00 AM - 12:30 PM: Overview of Pathfinder's college placement services and school curriculum
12:30 PM - 2:30 PM: Lunch and meet-and-greet with Pathfinder staff
3:00 PM: Departure