PATHFINDER

FUTSAL
OUR NAME IS OUR STORY

PATHFINDER

FUTSAL
Why

Futsal
Futsal's dynamic pace enhances spatial intelligence and game reading. Players remain alert, anticipate opponents' moves, and exploit court weaknesses.
The tight space demands quickness and swift decision-making—players must act under pressure, fostering ball movement, spacing, and teamwork.
As Dr. Emilio Miranda notes, futsal players experience 600% more ball touches than soccer players.
It's a hotbed for creativity and innovative thinking, akin to the renowned tiki-taka style.
Play futsal to unleash your imagination!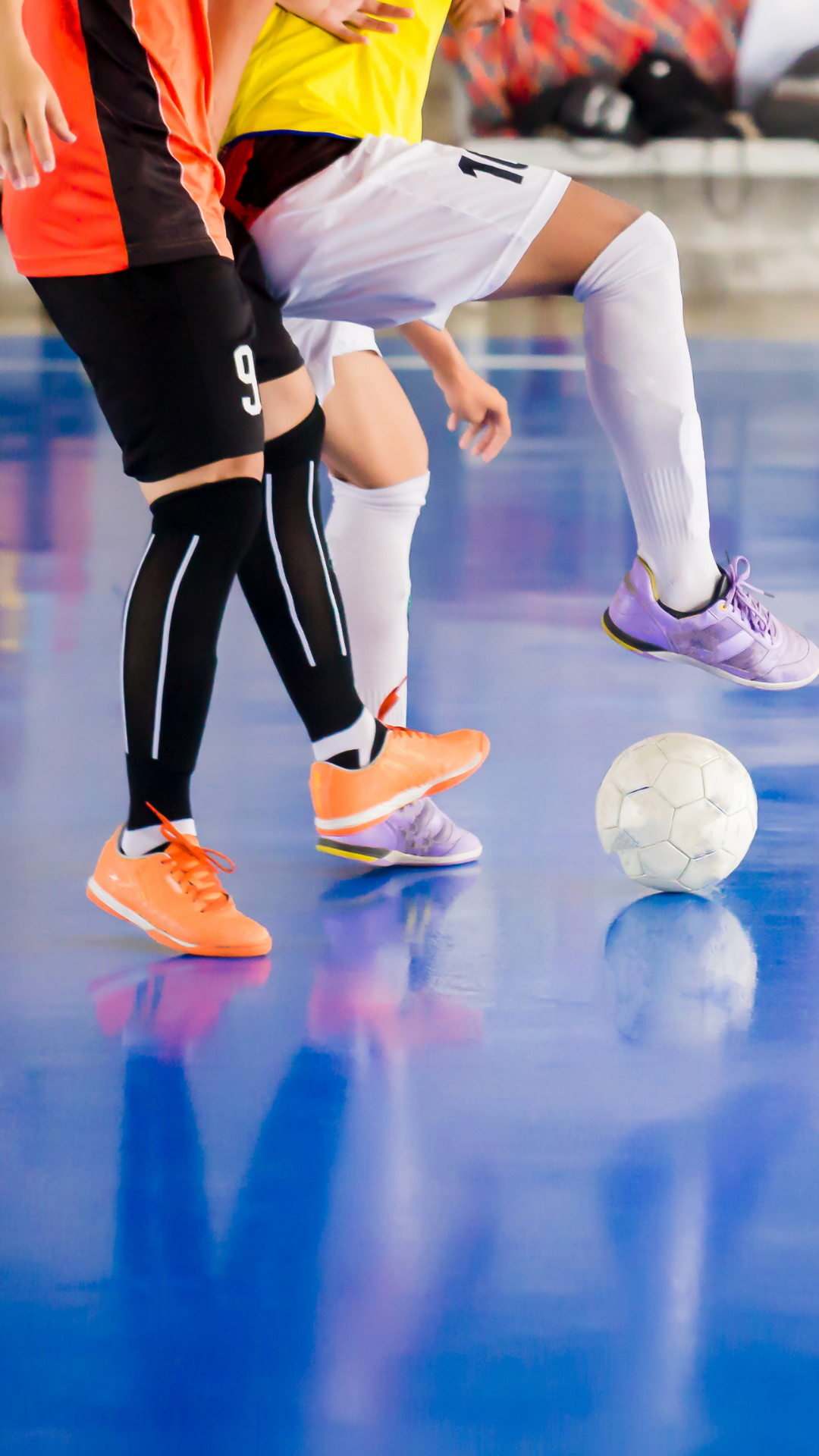 The

Program

Pathfinder's futsal development is rooted in game fundamentals. Distinct from soccer, our coaches are futsal specialists, led by Coach Craig Canavan, a US Youth Futsal national coach and New York talent identification director.

We instill both individual and team concepts, with over a dozen players joining US Youth Futsal National teams in international tournaments. We've excelled in regional championships, securing 3 of the last 4 years at the National Championships in Kansas City.

Our year-round, club-agnostic program lets you play futsal while continuing with another soccer program. While our primary season runs late fall to early spring, we offer spring and summer tune-up events, possibly participating in the US Youth Futsal National Championships.

Training, twice a week, takes place evenings at our Poughkeepsie and Indian Mountain School centers.
Elevate your game with us!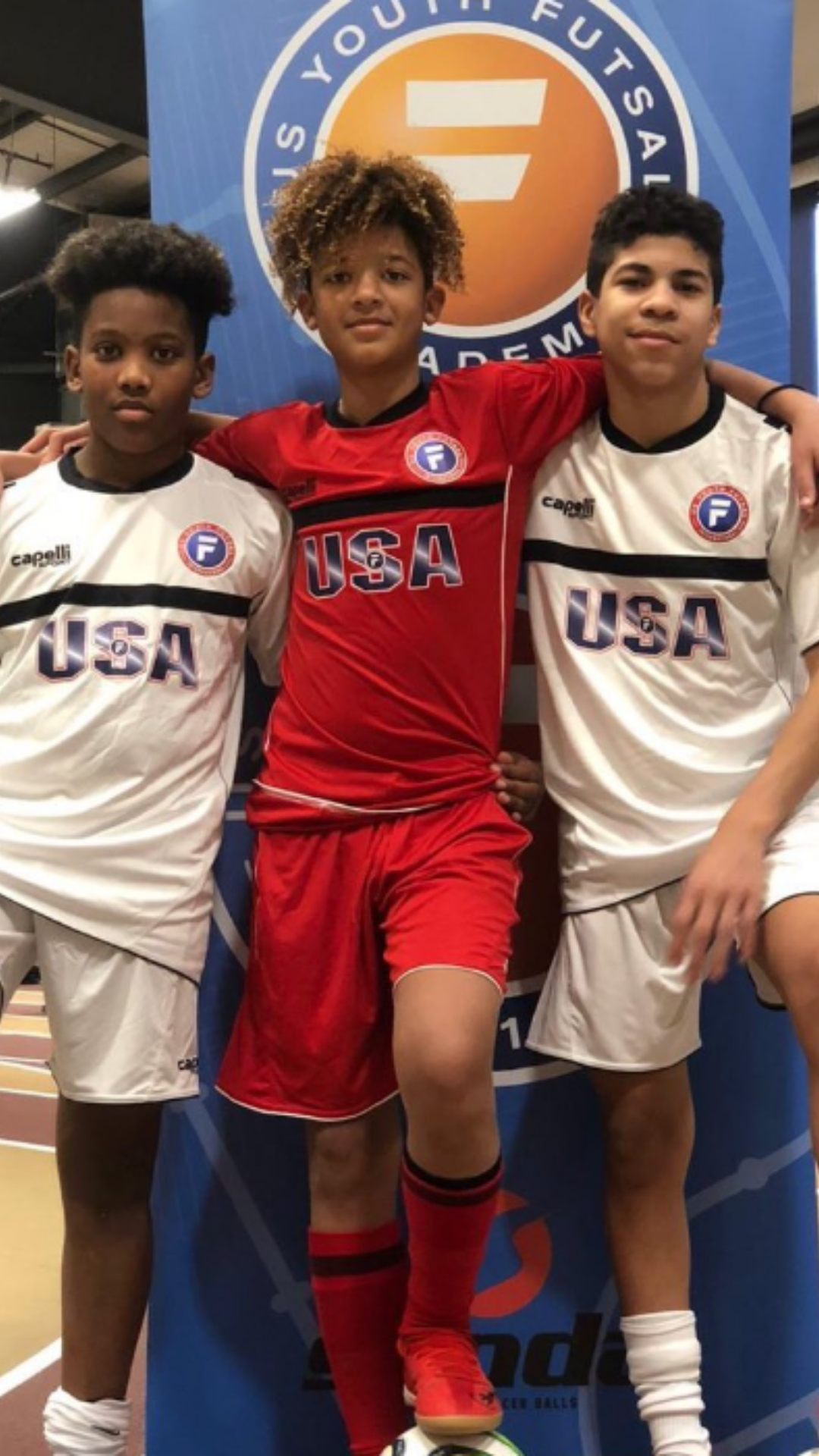 Programing

Overview
Join Pathfinder Futsal, a year-round program designed for soccer enthusiasts! You can play with us and continue your soccer journey elsewhere. Our teams are versatile, with 7-10 players per roster, and we cater to all genders. We have 6-8 teams in CT at Indian Mountain School and 3-4 teams in NY at Family Services, Poughkeepsie. Futsal won't interfere with your soccer practice, and it's open to everyone—separate registration required. Elevate your soccer skills with us!
Meet our Head of Futsal, Coach Craig Canavan, a US Youth Futsal national coach and New York's talent identification director. At Pathfinder Futsal, we focus on both team and individual skills. Over a dozen of our players have represented the US Youth Futsal National teams in international tournaments, and we've secured 3 out of the last 4 years at the National Championships in Kansas City.
Our primary season runs from late fall to early spring, with regular tune-up events in spring and summer. We're gearing up for a summer tournament or the US Youth Futsal National Championships in Kansas City. Join us for twice-weekly evening training at our Poughkeepsie (Family Services) and Indian Mountain School centers.
Elevate your game with us!
September

: trials & team formation

October through March

: 25 sessions, 6-8 games, 2 tournaments

April through July :

5 sessions and national tournament (no club conflict)

August

: break
Player: $1,250 per player

Includes tournaments, training, and facilities. Uniforms not included
Interested?

Register

for Trials
Team selection at Pathfinder FC is simple. Club members expressing interest will either receive an immediate invitation to register or a trial opportunity. Our trials, open to all, will be held at two convenient locations: Indian Mountain School in CT and Family Services in Poughkeepsie, NY.
Join our Pathfinder Futsal teams today! Don't wait; trials are approaching, and space is limited. Your futsal journey awaits!
About Pathfinder

FC
Pathfinder FC (WWW.PATHFINDERFC.COM) is a football (soccer) development program providing clear paths to genuine professional & collegiate opportunities. Our players seeking professional opportunities have the right tools, representation and access. Our players interested in collegiate opportunities have the highest quality recruiting profiles.
We operate as a professional sports club, and our club's priorities are:
1. Promote to the next level within the Spanish Federation, and
2. in the USA Win the UPSL Premier, and
3. Win the UPSL Division I, and
4. overall to Develop young players
Our youth development priorities are:
1. Support the priorities of the club, while
2. Creating opportunities for players to play within the US university system, or
3. Transfer to other professional opportunities in a manner that benefits the player and Pathfinder FC.
Our program is open to players from around the world looking for pathways to the next level of the game. Pathfinder players train 5 days-a-week and compete in Spanish Federation via senior teams, U15, U17 and U19 teams. For the player looking for professional opportunity, the Spanish football market provides the highest opportunity density, with the lowest barrier to entry, for the player aspiring to enter profession ranks. For players with extraordinary potential our network extends to United States, England, Germany, Holland, Portugal, Brazil, Mexico, Argentina and China. ​Pathfinder supports university bound players with over 200 years of combined experience in college recruitment, direct exposure through tournaments and ID camps. Our students stand out due to their executive function skills, GPAs, strength of curriculum and a unique worldly exposure. We have dedicated college placement agents to work with players pursuing this path.