Wild
Game Night
Join us on December 2 for an unforgettable Wild Game Night event hosted by Pathfinder. We've combined a Wild Game Dinner with a Charity Poker Tournament, and it's all happening on Saturday, December 2, 2023, at Camp Nooteeming, 22 Camp Nooteeming Rd., Salt Point, NY 12578. This exciting event is dedicated to benefiting youth development and providing scholarships to deserving young individuals.
Event Highlights
- Passed hors d'oeuvres
- Complimentary "Drink of The Game"
- Wild Game Dinner
- Cigar Bar
- Wine Tasting
- Scotch Tasting
- Texas Hold 'em Tournament
- Raffle and silent auction items
Entry Details:
- Event Entry/Donation: $250
- Starting Chips: 600
- Double Your Stack (at the door only): $50 (Get an additional 300 chips)
- Referral Incentive: Earn 150 chips for every friend that registers
- Check-In and Day of Registrations start at 12 PM
- Re-Buys: Allowed anytime you fall below 600 chips (600 chips for $150)
- Add-Ons: You can enhance your stack anytime with 600 chips for $150 or 1,000 chips for $200 up to six times
- Payment Types: We accept credit cards and cash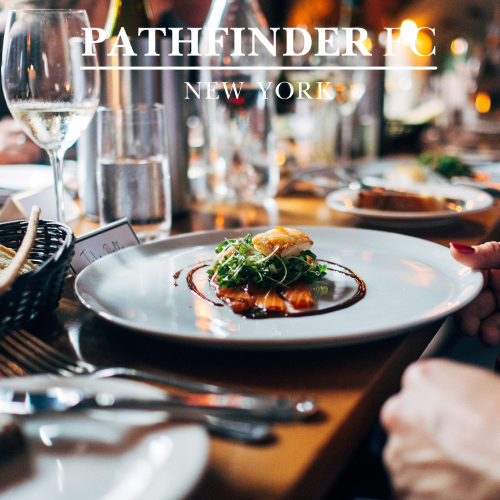 OUR

NAME

IS OUR STORY
help us help players find their

pathway
About

the Event

Wild Game Dinner: Chef Josh has crafted an exquisite menu, including Cranberry-balsamic Brussels sprouts with duck bacon, Mediterranean lamb meatballs, Venison ragu, and Pan-seared Elk tenderloin, among other delectable dishes.

Wine, Scotch, and Cigar Tasting: Experience Dutchess County wines, scotch, and cigars at our tasting stations.

Raffles and Silent Auctions: We have a wide array of raffle and silent auction items, including hunting supplies and technology, shooting events and supplies, watches, sunglasses, luggage, electronics, and more.
Schedule
of Events
- 1:00 PM: Check-in and announcements
- 2:00 PM: Cards in the air, play begins
- 5:00 PM: 50:50 Raffle, & Wine Tasting
- 6:00 PM: Wild Game Dinner
- 7:00 PM: Cigar and Scotch Tasting


Prizes
Stay tuned to this page for exciting new and adjusted prizes related to the outdoorsman!
Grand Prize: Dinner Experience at The Restaurant at Kanopi, NY. This exclusive culinary experience awaits you and four guests at this Portuguese Hudson Valley Restaurant & Event Space.
Second Prize: $750 cash prize
Third Prize: $500 cash prize
Tournament Rules
Welcome to Wild Game Event poker tournament! To ensure a smooth and fair gaming experience, we've established the following rules that apply to all tournament participants. Please familiarize yourself with these guidelines before taking part in any of our poker events.
1. Game Rules:
Initial seating is determined by random draw or assignment.
A change of seat is not allowed after play starts, except as assigned by the director.
Absent players will be dealt in, and chips necessary for antes and blinds will be placed in the pot.
2. Handling Absent Players:
If a paid entrant is absent at the start of an event, an effort will be made to locate and contact the player.
A starting stack of chips can be placed in a seat to accommodate late entrants.
Limits and blinds are raised at regularly scheduled intervals.
All players are dealt a hand, and blinds, antes, and the forced bet if low are applied to absent players.
3. Timing and Seating:
A player must be present at the table to stop the action by calling "time."
A player must be at their seat when the first card is dealt on the initial deal to avoid having a dead hand.
Tables are broken in a pre-set order as players are eliminated, and new players are seated accordingly.
A redraw for seating occurs when the field is reduced to three tables, two tables, and one table.
4. Chip Management:
Lower-denomination chips that are no longer needed are removed from the table.
Odd chips are removed through a card draw method.
If a player declares all in and later discovers hidden chips, they are not entitled to benefit from this.
A player lacking sufficient chips for a blind or forced bet is entitled to action on the remaining money.
5. Player Etiquette:
All players must leave their seats immediately after being eliminated unless they are re-buying. You may not re-buy after dinner.
Players should not show cards during a hand unless there are only two remaining players.
Inappropriate behavior, such as throwing cards off the table, may result in penalties or eviction from the tournament.
6. Miscellaneous Rules:
The deck is not changed on request. Decks change when dealers change.
In all tournament games using a dealer button, the starting position of the button is determined by dealing for the high card.
New players are dealt in immediately unless they sit down in the small blind or button position.
Private deals, side bets, or prize pool redistribution among finalists are not condoned.
7. Tournament Completion:
A tournament event is expected to be played until completion.
Private agreements that exclude active competitors are considered improper.
8. Management Rights:
Management retains the right to cancel or alter an event in a manner fair to the players.
These rules are designed to ensure a fair and enjoyable tournament experience for all participants. Please follow them and enjoy your time at our poker events. If you have any questions or need further clarification on any of these rules, feel free to contact our event management team.
*Note: The rules are subject to change at the discretion of the tournament director.*